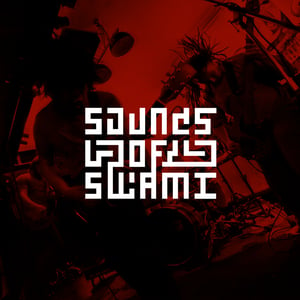 £

7.00 - On Sale
The debut album by Sounds of Swami released on CD by TNSrecords, 1st April 2013.
01 Brass Tax
02 Grump
03 In Retrospect
04 Sheep
05 Mani Pulite
06 Stitched Up at the Sewing Circle
07 Surfing The Cesspool
08 Clandestine Movements
09 Trapped In The Tuac
10 Get Your Head Checked
11 Jack
12 Telepests
Recorded by James Bragg in 8 days at Middle Farm Studios, April 2012. Mixed and mastering by James Bragg
All music recorded live. Vocals overdubbed.
No drum sampling or vocal tuning were used in the making on this record.
Released 2013
Reviews
"Sounds of Swami have created a distinctly mid-'90s sounding debut that has much to delight fans of bands like Bluetip, Fugazi and Burning Airlines" 3/5 James Batty, Big Cheese
"Already having comparisons with Fugazi they have very big shoes to fill. They do remind me of a band from the 90's called Bluetip as well which is a very good thing in my eyes" - Paul Hoddy, Mass Movement
"Oh my God, is it ever cool. Fucking cool and then some. The opening track, 'Brass Tax' is a total killer" - Neil Duncan, Issue Punk Zine
"More red hot punk action from the incredibly reliable TNS Records, Soulful, angry, passion-fuelled and with a sense of humour. Brilliant!" - Jumbo Records
"The one thing that strikes you about Sounds of Swami is the variety of music tempo even during individual tracks. The very first song on the album, 'Brass Tax', emphasises this point exactly as break neck verses are interspersed with much slower and melodic lines. This is a brave thing to do but on the whole they pull it off with great effect" - Punkonline.co.uk
"This clearly demonstrates the bands own justifiable belief in their abilities; the entire album is awash wash with ideas and an obvious desire to challenge their audience; the musical textures that run through the entire album are what elevates Sound Of Swami" - Phil Newall, LouderThanWar.com
"Punkish choruses, fast, wild, energic and ironic and social lyrics this album have it everything you need packed in noise" - MPTY Zine, Romania